Claim Preparer - Joe Willis
Download V-card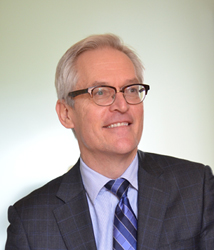 Joe has been involved in the preparation of insurance claims for in excess of 30 years, prior to which he worked as a loss adjuster. In total he has in excess of 34 years experience in claims handling.
INDUSTRY AWARD
Winner of the 2009 ANZIIF Turks Legal Claims Scholarship to attend the 2010 Claims Conference in San Antonio, Texas. Joe's winning paper addressed the issue of early resolution and payment of claims in adverse situations including the 2009 bushfires in Victoria and floods in NSW and Queensland.
EDUCATION
Bachelor of Commerce
Certified Practicing Accountant
Fellow of the Australian and New Zealand Institute of Insurance & Finance (ANZIIF)
Affiliate of the Australian Institute of Chartered Loss Adjusters
PROFESSIONAL EXPERIENCE
Quantification of Insurance Claims (Industrial Special Risks, Business Interruption, Material Damage, Fidelity Guarantee, Product Liability)
Quantification of Economic Loss Claims
Declared Value Reviews
Policy Wording Reviews
Independent Insurance Advice
Expert Witness Reports and Evidence
Training (Brokers and Insurers)
ASSIGNMENT HIGHLIGHTS
Godfrey Hirst New Zealand Ltd - claim preparation as a result of earthquake in Christchurch, New Zealand.
Toll Holdings Limited – claim preparation as a result of severe weather inclucing cyclone and floods.
Newcrest Ltd - preparation of mining claims as a result of machinery failure.
Harmony Gold (PNG Services) Pty Ltd - preparation of mining claims as a result of machinery failure.
Peter Stevens Motorcycles - claim preparation for fire in flagship store in Elizabeth Street, Melbourne.
Myer – preparation of claims as a result of fire in Hobart, Tasmania
Baker Institute – preparation of claims involving medical and scientific research.
Melbourne University - preparation of claims involving scientific research.
Zinifex Ltd (formerly Pasminco Ltd) – preparation of national and international mining and smelter claims including Business Interruption claims in Holland.
MCS Property Ltd – preparation of claim for Property Loss and Business Interruption as a result of fire at the Paradise Centre at Surfers Paradise, Queensland.
Amcor Ltd – preparation of a Business Interruption claim as a result of a fire in a carton manufacture in Malaysia.
Huntsman Chemicals – preparation of Property and Business Interruption claim for failure of a superheater.
Victorian Gas Crisis – preparation of numerous claims including Pacific Dunlop Ltd, Bunge Australia Ltd, The Smorgon Group, Carter Holt Harvey Ltd and Austrim Nylex Ltd.
Loy Yang A Power Station – preparation of a claim for Property Damage and Business Interruption under an Industrial Special Risks Policy.
Harris Scarfe Ltd – Declared Value reviews and preparation of insurance claims.
Ausdoc Ltd – Declared Value reviews and preparation of insurance claims
Telstra – preparation of claims as a result of floods in Katherine, Northern Territory.
Terminals Pty Ltd - Claim Preparation for fire and explosion at Coode Island chemical storage facilitity including ISR and Environmental Impairment.
Pacific Brands "Grosby" - Claim preparation for fire in China.
PRESENTATIONS
Presentations of numerous seminars to insurance brokers throughout Australia. These seminars are accredited by the National Insurance Brokers Association (NIBA) and Australian and New Zealand Institute of Insurance and Finance (ANZIIF) as part of their continuing education program.
ANZIIF Regional Conference - Ballarat - 2013
Workshop presentation to insurance industry members on Business Interruption, Gross Profit and the Adequacy of Declared Values.
Claims Convention CILA and ANZIIF - Sydney - 2010
Panel presentation to professional industry associations entitled "Great Expectations" on the role of Claim Preparers.
Stateplan Insurance Conference – 9 November 2007
Presentation to insurance brokers entitled Insuring the Property Risk. Insurance policy definitions of property including buildings, contents and stock were considered in conjunction with additional policy benefits.
The Industrial Special Risks Policy - What is it and what does it cover? - 2007
Presentation to the Australian Insurance Law Assocation (AILA).
Risk Management Network Forum – 27 May 2007
Presentation to Risk Managers associated with Local Government entitled Consequential Loss, Are You Covered? A series of subsequent presentations were subsequently delivered to this network. Subjects included the insurance of Gross Revenue, the elements of a good claim and claim examples.
Future Trends For Future Leaders – ANZIIF – 30 November 2006
Presentation to insurers, insurance brokers and solicitors entitled Business Interruption, Declared Values and Claims – The Insured's Perspective. Underinsurance, its impact and how to avoid it was addressed.
Claims Discussion Group – November 1995
Presentation to insurance personnel entitled The Claim Preparer – Friend or Foe.
PUBLISHED ARTICLES
"Sales History's place in Business Interruption claims" – Insurance Broker
"Wrong Profit Figures Lead To Disaster" – Insurance Broker
"Claim Consultant Friend or Foe" – Insurance Broker