Newsletter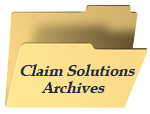 We produce a Newsletter each quarter of helpful tips and hints, news articles and worthwhile information.
Our latest newsletter is below, yet you can also view our Archive of past newsletters.
You can also search for articles on specific topics, using the search feature at the top right of this site.
WINTER 2016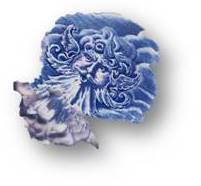 Welcome to our Winter 2016 Edition and 55th Claim Solutions' Newsletter.
In this newsletter we provide you with a mix of articles including a review of Australian events which have been classified as catastrophes, a wild weather checklist, guidelines for the length of an indemnity period and claim preparation costs.
If you, or your clients, have suffered loss or damage we wish you a speedy recovery.
If you have experienced a loss and have an insurance claim we are available to assist you. We welcome your enquiries.
All our newsletters over the past 16 years have been indexed to provide you with an online compendium of our claims experience. Browse our Index here to find articles which interest you.

Recent Australian Catastrophes
While no-one wants any catastrophe losses unfortunately bushfires and extreme weather events occur in Australia with some regularity.
Thankfully this year catastrophes appear to be on the decrease.
Last financial year the Insurance Council of Australia (ICA) declared seven events as catastrophes comprising six weather events and one bushfire.
In the financial year to date they have declared four events as catastrophe losses and the mix is quite different; 3 bushfires and one extreme weather event i.e: -
Pinerey Bushfires. A large bushfire event to the north of Adelaide, SA, commencing on 26 November 2015 which destroyed crops, livestock and a number of large commercial properties. The estimated loss value is reported at $170m.
Kurnell Tornado. On 16 December 2015 a severe storm struck Sydney's southern and eastern suburbs. Wind speeds of up to 213kmh were recorded. Residential and commercial properties were damaged. The estimated loss value is reported at $202m.
Great Ocean Road Bushfires in Victoria. On Christmas Day in 2015, 116 homes were destroyed and commercial properties were damaged at Wye River and Separation Creek along the Great Ocean Road. The loss value is reported at $86m.
Yarloop Bushfires. A bushfire commenced on 5 January 2016 destroying dwellings in the historic township of Yarloop south of Perth in WA. Losses are reported at $57m.
Let's hope that we close the current financial year with no more catastrophes.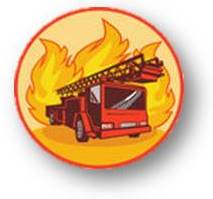 On 30 March 2016, Cafétarium, a popular and successful café, suffered a major loss from a fire in an adjoining property. Contents, fixtures and fittings throughout the café were damaged by acrid smoke and soot deposits from the nearby fire as well as water from the fire hoses used to extinguish the blaze.
Kitchen equipment including stoves, ovens, appliances, utensils, benches began to rust. Tables, chairs, shelving were permanently stained from the combination of soot and water.
The entire premises including the ceiling and walls had to be repainted and ducting and wiring in the roof cavity required replacement.
In addition to the property damage, trading ceased and an immediate and ongoing Business Interruption was sustained.
After several meetings the owners of Cafétarium advised that they preferred to reinstate the café to a different footprint than that which existed prior to the damage. From adversity they wanted to create opportunity.
Where property is damaged their insurance policy responded to the repair of the damage and the restoration of the damaged portion of the property to a condition substantially the same as, but not better or more extensive than, its condition when new.
When reinstating to a different configuration than that which existed prior to the fire it is important to follow several key steps: -
Obtain the loss adjuster's and insurer's consent that they will accept that reinstatement to a different footprint will constitute "reinstatement" within the terms of the insurance cover.
Obtain a detailed Scope of Works on the damage. This should be agreed by both the insured and the loss adjuster.
Obtain a detailed costing on the Scope of Works. This will establish the maximum amount to be claimed.
Obtain a detailed gantt chart or critical path on the timing of the repairs. This will establish the time frame for the Business Interruption claim.
Commence reinstatement. Be aware of unexpected costs which may arise. If they would have been incurred to reinstate the damage to the pre-fire configuration adjust the scope of works, costing and critical path as necessary.
Gather invoices and present them to the loss adjuster up to the cost which would have been incurred to reinstate to the pre fire configuration. The insurance policy is likely to require that the costs actually be expended. If the new layout costs are less than the pre-fire layout the claim will be based on the lower amount.
Calculate and present the associated Business Interruption claim.
Cafétarium followed the above steps and the business survived and continued to grow.
Differences in opinion can often arise but hopefully by following the above steps these can be minimised.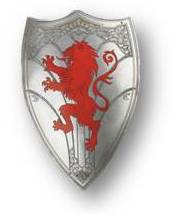 Did you know that the first insurance companies in England in the 17th century established their own brigades to extinguish fires at their Insureds' premises? Insurance companies were commercial enterprises required to make a profit and the company's brigade could only extinguish its Insureds' fires. A brigade identified its Insured's property by a brightly coloured Fire Mark, often made of cast iron, fixed in clear view at the front of their property. Even if a competing brigade was closer they were often turned away. Thank goodness times have changed!

How Long Should An Indemnity Period Be?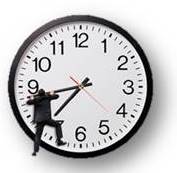 Business Interruption insurance responds to a financial loss in accordance with a Basis of Settlement over a maximum indemnity period. The maximum indemnity period is often defined as "the period beginning with the occurrence of the Damage and ending not later than the number of months specified in the Schedule thereafter during which the result of the business shall be affected in consequence of the Damage."
It is not the period of downtime. It is not the period a business may be unable to trade. It is the period required for the results of the business to return to normal.
An insured must specify the maximum indemnity period. How long should it be?
The length of the indemnity period will vary depending on the risk however there are number of criteria to consider.
Time necessary for demolition, removal of debris, obtaining plans, permits, tenders, etc. Every council has their individual permit and documentation requirements and some may be understaffed and have longer wait times than others.
Whether the buildings are owned or leased. If the building is leased it may be appropriate to specify a longer indemnity period as there may be little control over the rebuild time.
Availability of suitable alternate sites. Businesses with unique requirements may find it more difficult to find an alternate site and should perhaps have a longer indemnity period.
The time required to replace or reinstate plant or equipment. If equipment is custom made and must be imported from overseas, a longer indemnity period will be required.
Lead times associated with replacing stock.
The time required to replace employees or sub-contractors. Highly skilled staff may be difficult to replace and extended training periods may be required.
Industry competition i.e. aggressive competitors may steal market share which may be difficult to regain once the business is reinstated. A longer indemnity period should be considered.
Other criteria may also be relevant but perhaps the above few will provide some guide to determine the length of the indemnity period.
Rarely is an indemnity period of less than 12 months appropriate.

Claim Preparation Costs - How Much?
Many commercial insurance policies contain cover for Claim Preparation Costs. The Mark IV Industrial Special Risks Policy contains the following clause: -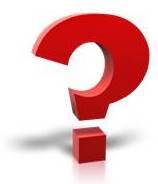 "The insurance under this Item is to cover such reasonable professional fees as may be payable by an Insured and not otherwise recoverable, for preparation of claims under the Insured's Material Damage and Consequential Loss insurance policies and the Insurer(s) shall indemnify the Insured for such reasonable fees and expenses."
The fees claimed under this heading must be "reasonable". In addition to a reasonableness test most policies include a sub-limit for this item i.e. a dollar limit which restricts the amount which can be claimed. Therefore there are two limits to the amount which can be claimed under the heading of Claim Preparation Costs (1) the amount which is considered to be "reasonable" and (2) the dollar limit specified in the Schedule of Insurance.
How much should be specified? What should the limit be?
The following factors may be relevant: -
Complexity. If the nature of the business is complex a higher cover for Claim Preparation Costs may be necessary. For example the cover for a mining operation with a complex process of ore extraction and metal conversion may require a higher cover for Claim Preparation Costs than a coffee shop.
Geography. If the insured premises are remote a higher cover for Claim Preparation Costs may be required. Site visits may be necessary and time to travel to the premises may increase the Claim Preparation Costs.
The period of interruption. Businesses with a maximum indemnity period of say 24 months will require a higher cover for Claim Preparation Costs than a business with an indemnity period of 12 months. More interim claims may be necessary to bring the matter to a conclusion.
Time availability of existing staff. If the available staff have no time or expertise to devote to the preparation of the claim a higher cover for Claim Preparation Costs may be required.
Quality of financial records. Claims may be more difficult to prepare for businesses which do not maintain a high standard of financial and accounting documentation. These businesses may require a higher cover for Claim Preparation Costs.
We have staff who have been involved in the preparation of insurance claims for in excess of 30 years. If you need any assistance please do not hesitate to contact us.

Winter is approaching and hopefully it will be free of wild weather events. Here is our wild weather check list.
Determine and photograph the damage. The more photographs the better.
Notify your Insurer and determine their requirements.
Arrange for any emergency or temporary repairs to be completed. Ensure your safety if you are completing the repairs yourself.
Do not turn on wet electrical components. Seek electrical advice as a matter of priority.
Where possible move contents away from water ingress.
Do not dispose of any property until the Insurer or their representative has had the opportunity of inspecting it.
Obtain clarification of your insurance cover.
Prepare a detailed list of all damaged items and prepare estimates or obtain quotations for repair.
Prepare a list of all destroyed items and obtain quotations for replacement value.
If you are a tenant and the building is unfit for occupation check the lease agreement and determine if it provides for an abatement of rent. Communicate your requirements to the landlord as soon as possible.
If appropriate, locate alternate temporary accommodation.
Engage builders and/or contractors to perform permanent repairs.
Maintain a file containing all communications, quotations and invoices.
Submit claims periodically and request a progress payment.
Stay dry and warm this winter.

Claim Solutions provides a specialist insurance claims service. Our firm is recognised as one of the leading practices in this field with both national and international companies featuring amongst our clients. Our aim is to provide an efficient, professional and complete claims service which responds to your needs in times of crisis. We are available to assist you and your clients.
The Articles which appear in this Newsletter are not intended to be a substitute for specific technical advice.