Welcome
Welcome to our 39th Claim Solutions' Newsletter – The Earthquake Edition.
This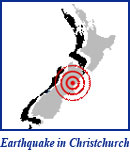 newsletter focuses on the recent earthquake in Christchurch, New Zealand and insurance consequences. It provides a checklist of the documentation which should be maintained if it becomes necessary to lodge a commercial claim for earthquake loss.
Claim Solutions Pty Ltd is currently assisting clients as a result of earthquake damage.
It includes fires, storms , floods, explosions and chemical spills across the country.
We are available to assist you or your clients and welcome any claim enquiries.
If you have sustained loss or damage we wish you a speedy recovery.
For a fully searchable history of our newsletters check out Insuropedia at www.insuropedia.com


To see a list of recent losses/events,

Earthquake – Christchurch, New Zealand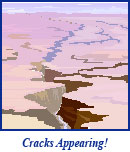 At 4.35 am on 4 September 2010 a 7.1 magnitude earthquake occurred on a previously unknown fault line on the South Island of New Zealand. The epicentre was approximately 10km deep near Darfield.
Fortunately no loss of life was directly attributed to the earthquake. This was largely because the earthquake occurred at 4.35 am when most people were asleep and due to New Zealand's strict earthquake building codes.
Nevertheless, widespread damage and several power outages occurred throughout the region including in the city of Christchurch.
A State of Emergency was declared for Christchurch and several surrounding districts. A curfew was imposed in the Christchurch CBD.
The main earthquake was followed by a multitude of aftershocks over a prolonged period. At the time of writing in excess of 1,800 aftershocks were recorded, some of which exceeded a magnitude of 5. Some reports indicate the pattern of aftershocks is normal.
The earthquake caused structural damage to buildings, dwellings and their contents. A number of buildings of historical significance were affected.
In addition to property damage as a direct consequence of the earthquake, some property was also damaged by liquefaction. This can occur in soils consisting of alluvial deposits. Stresses caused by the earthquake weaken the soil causing it to behave like liquid undermining building foundations resulting in structural damage. In some areas sand volcanoes developed expelling excess ground water. Landslips were also recorded after the earthquake.
Many buildings were rendered uninhabitable as a result of the earthquake and liquefaction. Some buildings, including shops, have subsequently been demolished with businesses relocated.
Infrastructure including roads, rail lines, bridges, wharves, tunnels, underground sewers and water pipes sustained damage and transit lines were cut.
New Zealand has an Earthquake Commission (EQC) which is the primary provider of natural disaster insurance to residential property owners. At the time of writing it had received some 95,000 claims. Individual payments are capped at NZ$100,000 plus GST.
The consequences of the earthquake for the insurance industry are significant.
Media reports suggest this event may produce the fifth highest insurance earthquake cost in the world.
Insurance claims personnel in New Zealand have been extremely busy inspecting and reporting on the huge number of claims. Claim personnel from Australia have also assisted.
Insurance claims are proceeding for both Property Damage and Business Interruption. Property damage claims will include reinstatement of buildings, plant, contents, stock, etc. Business interruption claims may include claims for Loss of Profit flowing from: -
Physical damage to property owned by the insured.
Damage to the property of customers and/or suppliers of the insured.
Damage to the property of public utilities e.g. power, water, etc.
Prevention of access to insured property.
There is often an overlap between the above 4 types of Loss of Profit and it may not always be possible to accurately dissect a Business Interruption loss between each category.
Due to the extent of damage to property, infrastructure and the ongoing impact of liquefaction it may be several years before all claims from this event are fully resolved.
Claim Solutions is involved in the preparation of commercial insurance claims for businesses in New Zealand and your enquiries are welcome


To see a list of recent events/losses,


If you or your client's business has sustained damage as a consequence of the earthquake the following checklist may be useful: -
Property Damage
Photograph the damage.
Arrange Scope of Works, quotations and invoices for building reinstatement.
Prepare a detailed list of all contents and other property damaged in the earthquake.
Obtain quotations and invoices for contents replacement as necessary.
Prepare stock take sheets recording stock volumes damaged and rendered unsaleable as a consequence of the earthquake.
If stock cannot be physically counted it may be necessary to reconstruct stock balances from accounting records.
Retain receipts to confirm the salvage value obtained for any damaged property.
Collate invoices, receipts or other documents to record the costs to remove debris and/or dump damaged property.
Business Interruption – Loss of Profit & Increased Costs
Prepare a written explanation describing why the business has been interrupted e.g. as a result of physical damage to your property, your customers' or suppliers' property, interruption to public utilities such as power or water, prevention of access to your property.
Collate historical records or budgets to determine the revenues which should have been
achieved if the earthquake did not occur.
Prepare records demonstrating the actual revenues obtained after the earthquake.
Maintain a diary of all actions taken to minimise the loss.
Collate documents proving all costs incurred to minimise a reduction in revenue e.g. relocation, signwriting, mail diversion, additional communication costs such as use of mobile telephones instead of landlines, additional rent, temporary generators, etc.
Collate payroll records to support additional payments to existing or extra employees.
Detail any reduction in costs such as rent, casual wages, electricity, etc.

Other Earthquakes in the Shaky Isles
New Zealand is located on the geologically active Pacific "Ring of Fire" with some 14,000 earthquakes recorded annually, most of which are too small to be felt.
The most significant recorded earthquake in terms of magnitude was an 8.2 in Wairarapa on the southern end of the North Island in 1855. Severe shaking occurred in the capital, Wellington, but damage was reduced as the city had been extensively rebuilt in wood after the Marlborough earthquake seven years earlier. This previous earthquake was a magnitude 7.5.
Marlborough is located on the South Island. It destroyed almost all buildings in Wellington constructed of brick or stone.
One of the most devastating earthquakes is known as the Napier earthquake. It occurred in 1931, measured 7.9 and levelled nearly all buildings in the central areas of Napier and Hastings on the North Island. Sadly some 256 people were killed. The earthquake prompted a thorough revision of building codes and due to the era of the quake much of the town was rebuilt in the Art Deco style.
Just this week the Pacific Ring of Fire was hit by 2 earthquakes measuring 5.9 and 6.1 in Tonga followed by a a 6.1 quake in East Timor (17 Oct).
Earthquakes – The Australian Experience
Australia is not on the edge of a tectonic plate but still experiences earthquakes as the Indian Australian plate is being pushed north against the Eurasian, Philippine and Pacific plates.
Adelaide in South Australia has the highest earthquake hazard of any capital city.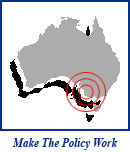 One of Australia's largest earthquakes was an 8.1 recorded on 23 December 2004 with its epicentre in the Southern Ocean north of Macquarie Island. Shaking was felt in Tasmania and New Zealand.
One of the most recent was a 5.0 on 20 April 2010 at Kalgoorlie-Boulder in Western Australia. Numerous buildings were damaged. News reports indicated it was the strongest earthquake recorded in the Goldfields region of Western Australia in 50 years.
The most devastating was the Newcastle Earthquake which occurred on 28 December 1989 with a magnitude of 5.9.
Thirteen lives were lost, 160 people were hospitalised, 50,000 buildings were damaged and 300 buildings were demolished. The damage bill was estimated at approximately AUD$4 billion. Insurance is one risk management tool available to manage natural disasters such as earthquakes. Although no-one wants to make such a claim when they do it is important for the claim to be resolved promptly and efficiently and to make the insurance policy work.
The Articles which appear in this Newsletter are not intended to be a substitute for specific technical advice.