Welcome
Welcome to our 32nd Claim Solutions' Newsletter.
Claim Solutions wishes to express its deepest sympathy to all those who have suffered loss from the bushfires in Victoria in early 2009. We wish you all a speedy recovery from this tragedy.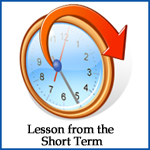 This Newsletter is devoted to the Victorian Bushfires and associated commercial insurance claims.
We do not wish to focus on the magnitude of the devastation. This has been the subject of many media reports.
We wish to focus on the critical role which insurance and claims has and will continue to fill in the rejuvenation of Victoria.
A list of other possible insured events over the past quarter is contained on page 4.
Our aim is to focus on the solution rather than the loss. We prepare insurance claims which assist financial recovery.
For a fully searchable history of our newsletters check out Insuropedia at www.insuropedia.com


Bushfires – Immediate and Short Term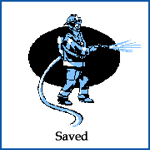 The bushfires caused property and financial loss to a wide range of businesses and infrastructure across the state. These include holiday resorts, hotels, bed & breakfasts, cafes, restaurants, shops, service stations, factories, crops, timber mills, schools, kindergartens, sporting facilities, golf clubs, roads, livestock, farms, power supplies, post offices, communications, etc. Perhaps one of the worst affected commercial sectors was and continues to be the tourism industry.
In addition to property loss many businesses sustained an immediate and ongoing loss of profit. In some instances this was the result of damage to their property. In many cases it was sustained as: -
Access to the business was prevented or hindered.
Damage to customers' and suppliers' property occurred.
Utilities and/or other services were damaged or interrupted.
Some risks were not insured, others underinsured and a majority were insured.
Insurance is fundamental to Victoria's recovery over the immediate, short and long term. It is now possible to review the response which occurred over the immediate and short term and consider the ongoing response, challenges and solutions available in the long term.
Immediate – Within days of the fires the Insurance Industry including insurance brokers, insurers, loss adjusters and claim preparers responded as soon as, and often before, claims were notified. In many instances insurance brokers initiated contact with clients in affected regions to determine if a loss had been sustained and, if so, notified insurers. Loss adjusters and claim preparers were promptly appointed and visits to affected regions commenced.
The volume, geographic spread, access difficulties and emotional nature of the losses were significant.
The Insurance Council of Australia (ICA) produced regular media updates and maintained a close liaison with the Victorian and Federal Governments, Insurers (requiring weekly updates from each) and Institute of Chartered Loss Adjusters.
Short Term – The month following the bushfires involved ongoing site visits to losses as access restrictions were lifted.
Discussions with policy holders continued in relation to make safe, temporary protection, removal of debris, rebuilding and, importantly, loss minimisation.
Documentation to allow Insurers, Loss Adjusters and Claim Preparers to assist policyholders slowly became available.
By 20 February, less than a fortnight after the fires commenced, an ICA media release indicated 6,230 claims had been lodged and the general insurance industry had paid some $40m in emergency payments.
Discussions between the ICA and government authorities were initiated in relation to the Removal of Debris, re-building standards and distribution of building resources. On 13 March 2009, the ICA reported that 9,105 residential, commercial, industrial and agricultural claims had been received by the general insurance industry. The estimated cost, at this time, was $1.12b with approximately $220 million in emergency payments.
Statistically, this equates to payments of nearly $6,500,000 per day since the fires commenced. For the administration of this alone, the industry should be applauded.
Bushfires –Long Term – The Rejuvenation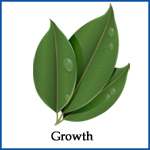 Some two months has elapsed since the bushfires commenced. Rejuvenation is about challenges and solutions. What challenges remain? What solutions exist?
Workload
The bushfires created a considerable claims workload not only in volume but also in geographic spread and emotional sensitivity. This workload must continue to be addressed as promptly as possible with practical timelines being communicated.
Collaboration
The co-operation between the various participants in the insurance industry and government authorities in relation to make safe, removal of debris, rebuilding programs, distribution of relief funds, etc has assisted the short term recovery. This collaboration will also aid the long term recovery particularly in regions which were all but destroyed. Opportunities exist to rebuild with better materials, improved infrastructure and better design. The insurance industry has access to services and providers which may assist this process.
Documentation
Not only did many businesses lose property but they also lost documentation including information necessary to substantiate a claim e.g. drawings, bank statements, financial statements, invoices, etc. Clear instructions need to be provided on how to reconstruct records where possible. Standards of Proof need to be relaxed where appropriate.
Reinstatement
Some communities were all but destroyed. Some businesses will chose to reinstate in pre-fire locations in similar or different configurations, other businesses may chose to reinstate elsewhere and perhaps some will not reinstate at all. Insurance Policies vary and it is important to clearly convey how the policy responds to each situation on a case by case basis.
Bushfires – Some Policy Responses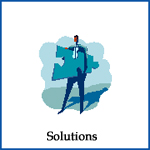 Extra Cost of Reinstatement
Improved building codes suitable for bushfire zones are being considered which may affect the reinstatement of damaged properties. Many policies provide cover for Extra Cost of Reinstatement which may respond to upgrading costs to comply with new regulations. The cover needs to be understood and claims made as appropriate.
Loss Minimisation
The bushfires, associated damage, restrictions and access warnings received widespread national and international media attention exaggerating the loss of profit for some businesses in fire affected regions reliant on tourism. It is important to consider loss minimisation strategies including advertising, discounting, alternative attractions, event deferral and the extent to which the additional costs of these loss minimisation measures are covered by insurance policies.
Prevention of Access
Many businesses did not sustain property damage but have, and continue to sustain, a loss of profit because access was prevented or the use of the property was hindered due to road closures and/or warnings issued by emergency services, government or tourist authorities. Many insurance polices contain cover for "Prevention of Access". The terms of these clauses need to be clearly understood and conveyed to Policy holders.
Customers and Suppliers
Financial loss is also being sustained because customers' or suppliers' premises have been damaged. Many policies contain cover for this type of loss. This needs to be identified and claimed where appropriate.
Public or Private
Utilities Loss of profit has also been sustained by some businesses as public or private utilities were unavailable immediately following the fires e.g. power, water, communications, etc. Some insurance cover responds to Loss of Profit from damage to property at a public or private utility. Where necessary these losses also need to be identified and claimed.
Non-insurance
The bushfires have highlighted some risks that were not insured. The transfer of risk via insurance is a vital risk management tool and consideration of the non insured risks for future protection may be appropriate.
Under-insurance
Many risks are underinsured i.e. the sums insured or declared values specified by the Policyholder are insufficient to reflect the risk and underinsurance penalties reduce claims. Severe underinsurance can hinder or prevent a business from re-establishing. Education of the adverse impact of underinsurance is a necessity for the whole industry. Specific attention directed at rural risks may be warranted.
Conclusion
February 7, 2009 has been labelled "Black Saturday". It is already time to move away from this term.
It is time for rejuvenation, reinvention and a time for the insurance industry to continue to assist the affected regions to recover


They say truth is stranger than fiction and we suggest this domestic claim form will make this year's wackiest list.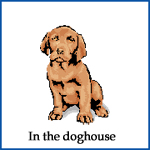 In a family home in South Australia in January a puppy jumped onto the stove, his giant paws turned the stove on, igniting a rubbish bin which then set fire to the cupboards, the new kitchen and extended throughout the house melting the air conditioning system. Apparently the bin had been on the bench top to keep it away from fido. Fido might be in the doghouse for some time!
The Articles which appear in this Newsletter are not intended to be a substitute for specific technical advice.