Welcome
Welcome to our 31st Claim Solutions' Newsletter.
Wild weather across Australia in November saw savage storms in Queensland, unprecedented snow falls in Victoria, a mini twister in WA, and termite plagues large enough to be picked up on the Bureau of Meteorology radar in Queensland.
We bring you a more detailed account of the Queensland storms, a fascinating history of storms in that State and the more unusual claim of a famous taxidermy business.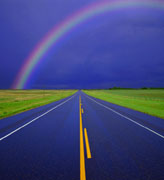 A list of fires and other possible insured events occurring over the past quarter is contained on page 4.
Claim Solutions specialise in the preparation and quantification of insurance claims including under Property, Industrial Special Risks, Business Pack and Liability policies.
We are available to assist in all these areas.
For a fully searchable history of our newsletters check out: Insuropedia: - www.insuropedia.com


To see a list of recent losses,

Queensland Storms – November 2008
Storms lashed the Gold Coast, Brisbane, and the Sunshine Coast in Queensland in mid November 2008.
Initially more than 4,000 homes were damaged and at least 220,000 homes were without power. Power was restored to the last of these homes 3 days later, when further storms occurred.
A state wide natural disaster was declared and extra defence personnel were on stand-by.
One day later and the third storm in a week hit. Around 80,000 homes and businesses were blacked out with significant power interruptions. Energex reported "90,000 lightning strikes were recorded by the GPATs system yesterday as storms crossed Queensland."
Further storms then thrashed the state for the following two days.
Along with power, rail lines were interrupted, main roads cut, the water bladder on Bedford Weir ruptured and major insurers to the area saw their share price fall.
The Insurance Council of Australia reported by late November that claim numbers had risen to 30,000 at an insurable cost of approximately AUD$295m. Some
Insurers predicted the losses would exceed that of Cyclone Larry.
Cyclone Larry, which crossed the tropical north Queensland coast near Innisfail on 20 March 2006, caused an estimated damage bill of AUD$540million. It also made bananas a luxury item for a considerable period of time.
The January 2008 floods in Emerald, Queensland, resulted in insured losses of AUD$104million and growing. This was followed shortly after in February by floods in Mackay Queensland, of around AUD$342 million and continuing.
An Annual Event? The History of Qld. Storms
Prior to Cyclone Larry, 'annual' storms in Queensland included:

30 June 2005 flash floods & storms in SE Qld., caused damage of AUD$115.9 million;
12 Oct 2005 hail storms around the Gold Coast caused AUD$131 million in damage;
24 January 2004 hail storms in Brisbane and surrounding areas cost AUD$63.5 million;
13 December 2004, Brisbane & Gold Coast storms cost AUD$7.5million;

and so on each year.
Storms and floods are an annual or bi annual part of life in Queensland. Are the size of losses increasing and are these a reflection of property prices, CPI or other economic conditions and growth? Or have we just forgotten past records?
When you look to history some of Australia's worst storms and floods have occurred in Queensland. Insured and uninsured costs are significant. The following are just a sample.
On 10 March 1899 at Bathurst (near Cape York), Cyclone Mahina killed over 400 people, including 307 pearling fleet sailors (at anchor) swept onto the Great Barrier Reef. A tidal wave caused by storm surge swept inland for 5 km. It is the deadliest natural disaster in Australian history. 1918 is known for two of the worst cyclones in Australia's history. On January 21, 1918 a storm surge from a cyclone inundated Mackay. It caused record flooding at Rockhampton and about 30 people died. Then on 10 March, a cyclone pushing typhoon strengths passed over Innisfail. Some 77 to 100 people are believed to have perished. It remains one of the most destructive cyclones to strike a populated centre in Australia.
The 1974 Brisbane Flood, with insurance claims of AUD$328 million, total costs of around $980 million (including Brisbane Bridge repairs of $112 million), 16 deaths and 300 people injured, is the worst city flooding in history. Caused by Cyclone Wanda which crossed the Queensland coast on 24 January 1974 it triggered monsoonal conditions and 5 days of intense rain. The hailstorm and tornado which passed over Brisbane on 18 January 1985 caused insured losses of AUD$299 million and total estimated costs of AUD$385 million in a 30 minute destructive path.
The Great Floods of April & May 1990 covered more than 1 million square kilometres of Queensland and New South Wales. Road and rail links were severed for long periods, communities and properties were isolated. Largely uninsured, estimated costs were $415 million (in 1990 values).
According to Emergency Management Australia, severe thunderstorms cause more damage in Australia each year than any other natural hazard.
Detailed discussions of the more recent losses are contained on Insuropedia www.insuropedia.com under "Natural Disaster Blogs".
In December 2008 the Insurance Council of Australia released the findings of a study of insurance levels by small to medium sized enterprises (SMEs). It found: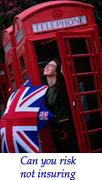 25.6% of SMEs do not have any form of general insurance.
40% of sole traders have no general insurance (the highest group).
80% of businesses inadequately insured considered premium costs the reason.
There was minimal difference in the numbers not insuring across the States.
Their earlier, more detailed, study of 2002 indicated 1 in 6 small businesses had no insurance indicating non insurance has grown significantly.
What an opportunity for brokers.


Deyrolle Taxidermy - Case Study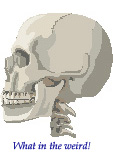 On 1 February 2008 fire destroyed the 177 year old infamous taxidermy business, Deyrolle, in Paris. An ancient preserving recipe of arsenic may have fuelled the fire and caused unknown residual effects. Ninety percent of its stock from beetles to large game animals was destroyed but the 18th-century building was able to be restored.
News of the destruction was as large as its reputation. Soldiers moving the few salvageable items by hand to a nearby military depot for temporary storage were a sight to see. The Minister for Culture requested the museums of France provide any donations of cabinets. Unlike with most business fires, everyone was moved to help assist.
Hermès issued a limited edition "Plumes" scarf, Christie's Paris held an auction and a publishing house released a history of Deyrolle's, in fundraising efforts.
Losses were estimated in the millions. Not surprisingly as, aside from specialising in anatomy charts, the number of items the fossilised shop held included everything from stuffed llamas and bull heads to an antique Nile perch skeleton, and cabinets of brilliant butterflies and exotic birds that attracted artists.
Anecdotal records of those who had visited said it was free to wander the multi storied and roomed museum. Interior decorators are the store's best customers with a butterfly costing about AUD$55 to a lion around AUD$45,000. While the building is repaired the taxidermists now work from home.
The business was significantly under insured.
If Deyrolle were fully insured under an Australian Industrial Special Risks (ISR) policy how would the policy respond?
Section 1 Material Damage
What we might term curios or artwork to other businesses would be
insured as stock and Basis of Settlement (c) to (e) cover would respond. Essentially this is the replacement value of stock including the value of labour & overheads. But what is the value of the dozens of abandoned (pet owners who changed their minds) stuffed cats and dogs in the basement?
Section 2 Consequential Loss A loss of turnover from sales of artefacts has been realised. In determining the loss, the policy (Memoranda to Section 2) would require income from all sources be disclosed and offset the reduction in turnover. It is likely the fund raising efforts would offset claims because it has been to the benefit of the Business.
Additional costs claimed under Item 1(b) Increase in Costs of Working or Item 4 Additional Increase in Costs of Working may include:
Temporary premises for taxidermists to work from; and
The costs of running the fundraising events.
A more detailed policy response is provided at
www.insuropedia.com
Odd Spot - Merry Christmas


In a fiery reminder of the season, Hallmark recalled around 7,000 jumbo snowman snow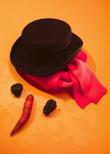 globes on 23 December. At least two reports indicate the US$100 snow globes caused surrounding objects to ignite.
It is believed their size, 17 inch tall snowman-shaped, magnifie
d the intensity of sunlight alighting objects nearby. Hallmark stated "When exposed to sunlight, the snow globes can act as a magnifying glass and ignite nearby combustible materials, posing a fire hazard.
We hope you had a Merry, and not so enlightening, Christmas ard."
The Articles which appear in this Newsletter are not intended to be a substitute for specific technical advice.