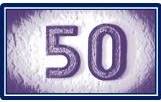 Welcome to our Summer 2015 Edition and 50th Claim Solutions' Newsletter.
That's cause for celebration and reflection, which is what this newsletter brings to you. We look back over 14 years of policy wordings and claim events.
The conception of our newsletters was to encourage Insureds to appreciate the value of insurance, educate and remove the mystery surrounding the claim process and in particular Business Interruption.
All our newsletters over the past 14 years have been indexed to provide you with an online compendium of our claims experience. Browse our Index here to find articles which interest you.
Claim Solutions have been finding solutions to claims for 16 years. To know we have assisted so many businesses and brokers along the journey is satisfying. If you, or your clients, have suffered loss or damage we wish you a speedy recovery.
We are available to assist you and welcome any claim enquiries.

The Plan - Industrial Special Risks (ISR)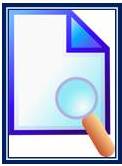 All good celebrations have a basis steeped in history and tradition.
Replacing the traditional Fire & Perils wording, the Industrial Special Risks (ISR) Mark IV policy wording was launched in the Australian market in 1987. It remains the industry standard, largely unchanged in 28 years. It is the most popular wording for medium to large businesses.
The Industrial Special Risks (ISR) Mark V wording was released in 1990 but never replaced the Mark IV wording. It did, however, become the base for many business package and composite policy wordings.
Accordingly it is with much respect that the Industrial Special Risks (ISR) policy is the benchmark for the technical articles in our 14 year history of newsletters.
Our first newsletter started with the words "It will never happen to me". This attitude towards claims by many Insureds remains unchanged. It is often not until a loss is experienced that the insurance cover is really understood and appreciated.
Our first year of newsletters highlighted the Brooklyn Meatworks fire (reminiscent of Coode Island), the 10 year anniversary of Coode Island, New York September 11 terrorist attack, and the impact of the introduction of GST, to name a few. It was quite an eventful year.
Claims have not changed. There are fires, floods, storms, malicious damage, accidental damage, product recalls, fidelity and economic loss claims every year. And sadly terrorist attacks are far more at the forefront of our daily news bulletins.
Underinsurance is still as prevalent as it was 14 years ago and the subject of our most frequent technical articles.
The plan is to celebrate history and learn from it to improve future claims experiences.

The Industrial Special Risks (ISR) Mark IV policy wording is the equivalent of your grandmother's best family recipe. A good recipe is one which is utilised frequently, known and respected by those partaking, easy to understand and follow and always produces a superior and applauded outcome.
The Industrial Special Risks (ISR) is all this and more. As noted above it is the most widely respected and utilised wording in the Australian insurance industry.
The wording, be it Mark IV or Mark V, provides a clear outline and course.
Firstly, the Schedule of Insurance is within the wording. It provides a concise summary of the cover, who is being insured 'The Insured', what is being insured 'The Situation' and 'Declared Values', over what period of time 'The Renewal Period' along with the limits, sub limits and any extensions of cover.
Logically it moves into Section 1 which covers Material Damage, the physical damage to property. A standard policy will outline 7 additional benefits from the well-known Professional Fees, Temporary Protection and Removal of Debris to the lesser known or utilised costs of Fire Fighting, Replacing Locks, Director & Employee Property and Statutory costs. Each of these has been discussed in our newsletters over the years.
The Material Damage section moves through the Basis of Settlement for each of Buildings, Machinery, Plant & All Other Contents, Stock in its various forms of raw materials, work in process and finished goods, Computer Systems & Records, Patterns/Moulds/Dies, Glass, Directors & Employees' Property and Empty Premises.
The Memoranda to Section 1 provides further direction and limits such as the application of any under insurance.
Systematically Section 2 covers Consequential Loss introduced by the Indemnity and Material Damage Proviso. The Basis of Settlement rapidly follows containing its own 4 part recipe for Loss of Gross Profit claims.
1. Loss of Gross Profit including a test for under insurance.
3. Loss of Payroll and
4. Additional Increase in Costs of Working
Memoranda to Section 2 provides the definitions, further guidance to preparing the claim such as for new businesses and salvage sales along with extensions of cover for Public Utilities and Prevention of Access.
But wait, there's more.
The Exclusions to all Sections including Property and Perils Exclusions, Memoranda and Conditions all provide further guidance to the claim process.
The Indemnity, Material Damage proviso, Loss of Gross Profit steps, Exclusions, Memoranda and Conditions have been discussed separately in our 14 years of newsletters and the hyperlinks in this article are to previous articles on the subject. The Industrial Special Risks (ISR) is the base of our recipe, our guide to placing the cover and direction for claims in the event of a loss. The Material Damage and Consequential Loss sections are the filling and the Conditions, Exclusions and Memoranda are the icing, forming a well-known and respected outcome.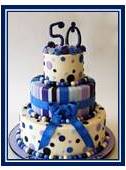 At the end is the celebration cake. Today we celebrate our 50th newsletter over 14 years, 16 years of Claim Solutions delivering solutions to Insureds and an Industrial Special Risks (ISR) policy that ages very gracefully and stands the test of time.
There have been many catastrophes in this time in Australia, the largest of which are listed on the next page. However, the list of individual businesses with a range of losses, policies and sizes is far greater. To know we have assisted so many businesses and brokers along the journey is satisfying.

We have reported losses from storms, cyclones, tornados, fires, hail, and earthquake over 14 years, discussed the impact to businesses and the insurance cover. At the time of reporting these losses, the full extent is not often known. With thanks to the Insurance Council of Australia we recap those Australian catastrophes over $50,000,000 since 2001.
| | | | |
| --- | --- | --- | --- |
| Event | Date | Location | Original Cost (AUD)$ |
| Bushfires | 17/10/13 - 27/10/13 | NSW (various) | 183,400,000 |
| Inundation by Storms | 21/01/13 - 30/01/13 | Northern NSW | 121,300,000 |
| Inundation by Storms | 21/01/13 - 31/01/13 | QLD | 977,000,000 |
| Bushfire | 04/01/13 - 10/01/13 | TAS | 89,000,000 |
| Flooding | 24/02/12 - 16/03/12 | NSW & VIC | 131,890,000 |
| Flooding | 24/01/12 - 15/02/12 | SW QLD | 131,432,000 |
| Christmas Day Storms | 25/12/11 | Melbourne, VIC | 728,640,000 |
| Margaret River Bushfires | 22/11/11 - 24/11/11 | Margaret River, WA | 53,450,000 |
| Severe Storms | 04/02/11 - 06/02/11 | Melbourne & Suburbs | 487,615,000 |
| Cyclone Yasi | 02/02/11 - 07/02/11 | QLD | 1,412,239,000 |
| Flooding | 13/01/11 - 18/01/11 | VIC | 126,495,000 |
| Flooding | 21/12/10 - 14/01/11 | QLD, Rural Toowoomba, Lockyer Valley | 2,387,624,000 |
| Perth "Super Cell" Storm | 22/03/10 | Perth, WA | 1,053,000,000 |
| Melbourne Storm | 06/03/10 | Melbourne, VIC | 1,044,000,000 |
| Victorian Fires | 07/02/09 | VIC | 1,070,000,000 |
| Brisbane Storms | 16/11/08 | Brisbane, QLD | 309,000,000 |
| Gas Supply Disruption Varanus Island | 03/06/08 | WA | 230,000,000 |
| Wind Storm | 20/04/08 | SA, TAS & VIC | 65,000,000 |
| Flood Storm | 14/02/08 | Mackay, QLD | 410,000,000 |
| Flood Storms | 17/01/08 | Emerald, QLD | 70,000,000 |
| Severe Hailstorms | 09/12/07 | Western Sydney, Blacktown, NSW | 415,000,000 |
| Severe Storm | 08/06/07 - 10/06/07 | Newcastle & Hunter Valley, NSW | 1,480,000,000 |
| Hail Storm | 09/10/07 | Lismore Region NSW/QLD | 97,000,000 |
| Cyclone Larry | 20/03/06 | North QLD | 540,000,000 |
| Hail | 12/10/05 | Gold Coast, QLD | 61,000,000 |
| Flood, Storm | 30/06/05 | SE QLD | 53,900,000 |
| Storm | 16/05/05 | Bunbury, South Perth, WA | 53,200,000 |
| Hail Storm | 20/02/05 | Eastern Seaboard, NSW/TAS/VIC | 216,700,000 |
| Bushfire | 18/01/03 | Canberra, ACT | 350,000,000 |
| Bushfire | 25/12/01 | Sydney & surrounds, NSW | 69,000,000 |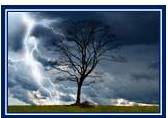 After 30 plus years preparing claims Joe and Susan address your most often asked Industrial Special Risks (ISR) claim questions.
1. Will I receive full compensation of my loss from the Insurer?
You should receive your full entitlement under the insurance policy. An Insured will always be out of pocket, even if it is just the deductible. The interruption and upheaval to business, laying off staff, rewriting records, losing customers, etc. should never be underestimated. It is, however, also a time of opportunity and many clients turn adversity into opportunity. Some Insureds elect to replace their property to a different design, layout, configuration or specification. This may require some contribution from the Insured but often results in a better business.
2. Cash flow is restricted and ongoing invoices need to be paid. When can a request for a progress payment be made?
Following notification of a loss and acceptance by the Insurer, a progress payment request may be made. Loss adjusters may require some initial information such as costs incurred, replacement equipment ordered or an indication of company trading. Following an initial progress payment, more regular progress payment requests may be made upon provision of properly documented and progressive claims.
3. Do I have sufficient insurance cover?
The policy is likely to require tests be performed to determine that the Declared Values for Material Damage and Consequential Loss are adequate. The information required should be requested early and calculations performed so there are no surprises during the reinstatement phase and any under insurance can be factored in any business decisions. Testing the adequacy of the insurance cover ensures the appropriate premium has been paid for the value at risk.
4. I've never had a claim before and I don't know where to start. Can you help?
Yes. We are independent claims consultants who represent the Insured. After our initial meeting or discussion we provide the Insured with an outline of the policy and how it applies to their loss and business along with a list of information required to prepare the claim. In most claims we prepare, cover is available for Claim Preparation Costs and the Insured receives reimbursement of our fee from the Insurer.

The tragic events at the Lindt Café in Sydney on 15 December 2014 received national and international attention. In insurance terms it became the first incident to activate a claim under the Australian Reinsurance Pool Corporation (ARPC) when in January 2015 the Federal Government declared it a "terrorist incident".
Terrorism is usually a "general exclusion" or an "excluded peril" within a business insurance policy. The Terrorist Insurance Act 2003 (Cth) (TI Act) ensures that businesses that suffered damages from the incident will not be denied claims due to terrorism exclusions. The Insured makes a claim under their insurance policy and their Insurer is reinsured under the ARPC. While this applies to business policies not all types of insurance policies are covered under the scheme.

Claim Solutions provides a specialist insurance claims service. Our firm is recognised as one of the leading practices in this field with both national and international companies featuring amongst our clients. Our aim is to provide an efficient, professional and complete claims service which responds to your needs in times of crisis. We are available to assist you and your clients.
The Articles which appear in this Newsletter are not intended to be a substitute for specific technical advice.