Welcome
Welcome to our 37th Claim Solutions' Newsletter. It covers topics from Australia to Iceland and Texas.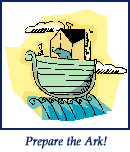 Thank you to all of our clients who requested us to assist them with claims arising from the wild weather which has buffeted Australia in recent months. A sample of our experiences is contained in this Newsletter.
The recent eruption of Eyjafjallajokull in Iceland alerted the world to the impact of volcanic activity and provides an interesting basis to consider insurance cover.
Comments from a Texan Claims Convention are also covered.
Our regular list of possible insured events over the past quarter is contained on page 4. It records some of the fires, floods, storms, chemical spills and explosions which have made the news.
A more extensive list is available at our website.
We wish all those who have suffered an insurance loss a prompt settlement.
For a fully searchable history of our newsletters check out Insuropedia at www.insuropedia.com


To see a list of recent losses,

Wild Weather – What Should I Do?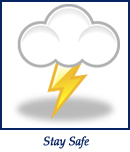 On 6 March 2010 a thunderstorm described by the Bureau of Meteorology as a "super cell storm" swept through Melbourne.
As the afternoon progressed the size of hailstones described by news reports increased from golf balls to tennis balls and then to large lemons!
It caused widespread flash flooding, water and hail damage to property.
While damage occurred across Greater Melbourne as well as country areas many claims were received from the inner city, South Melbourne and Scoresby.
As commuters tried to avoid being injured by pelting hail, major thorough fares such as Flinders street, Melbourne and City Road in South Melbourne resembled raging torrents disabling vehicles, knocking out plate glass windows, turning stairwells into waterfalls and leaving a trail of water soaked property in its wake.
Only two days after the event the Insurance Council of Australia reported the insurance industry had received some 20,000 claims. The volume grew considerably in the ensuing weeks creating an enormous workload for claims personnel, building contractors, vehicle repairers, etc.
Just over a fortnight after the debilitating Melbourne event, on 22 March 2010, Perth was similarly pounded by catastrophic weather.
The Bureau of Meteorology reported this storm produced the largest hail known to have occurred in Perth. It also reported the storm was one of the costliest natural disasters in Perth's history.
In addition to power blackouts, properties including homes, schools, hospitals, vehicles and libraries were damaged. A landslip occurred at Kings Park and several apartment buildings had to be evacuated.
WHAT SHOULD YOU DO?
Severe weather events will occur again and it is important to respond appropriately:
Determine and photograph the damage.
Notify your Insurer and determine their requirements.
Arrange for any emergency or temporary repairs to be completed. Ensure your safety if you are completing the repairs yourself.
Do not turn on wet electrical components.
Where possible move contents away from water ingress.
Do not dispose of any property until the Insurer or their representative has had the opportunity of inspecting it.
Obtain clarification of your insurance cover.
Prepare a detailed list of all

damaged

items and prepare estimates or obtain quotations for repair.
Prepare a list of all

destroyed

items and obtain quotations for replacement value.
If you are a tenant and the building is unfit for occupation check the lease agreement and determine if it provides for an abatement of rent.
If appropriate, locate alternate temporary accommodation.
Engage builders and/or contractors to perform permanent repairs.
Maintain a file containing all communications, quotations and invoices.
Submit claims periodically and request a progress payment.
CONCLUSION

We cannot stop storms but we can prepare your insurance claim and facilitate reinstatement of your business. If you require any assistance in relation to this or similar events to those described in this newsletter your queries are welcome.


To see a list of recent losses,

Eyjafjallajokull Iceland – Volcanic Disruption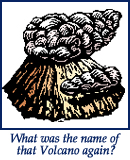 On 14 April 2010 Eyjafjallajokull in Iceland erupted for the second time since December 2009. On this occassion the erruption occurred beneath glacial ice. Melted cold water chilled the lava causing it to fragment into glass producing an ash plume laden with glass particles particularly hazardous to aircraft. The plume gained altitude and spread over north Western Europe. Not only did the eruption cause the evacuation of nearby villages but, significantly, several European Governments closed their airspace resulting in a flight ban unprecedented since WWII. Airspace progressively re-opened as the plume dissipated. Most flights had resumed by 22 April 2010.
Impact
Millions of passengers were stranded in destinations around the globe. Airlines reimbursed millions of dollars in accommodation and food charges.
An enormous backlog of passengers had to be moved once air space re-opened.
Airlines & airports sustained a significant loss of income and reduction in share price.
Some airlines questioned the necessity for the flight ban and called on governments to compensate the financial loss. The
International Air Transport Association estimates the crisis cost $A432m a day.
Claims, for trip cancellation, interruption and delay, on travel insurers increased.
Businesses dependent on both passenger and cargo air travel were adversely affected e.g. tourism, freight forwarders, mail services, fresh produce exporters (e.g. flowers & food), etc .
Businesses dependent on land based travel such as railways, sea travel, car hire, accommodation, etc were positively affected.
Does insurance respond to the Economic Loss sustained by businesses due to the "Volcanic Disruption"?
An Industrial Special Risks Policy responds to Consequential Loss provided certain criteria are satisfied: -
Building or property used by the Insured must be physically lost, destroyed or damaged.
The damage must occur at the insured Premises.
The property must be used for the purpose of the Business.
The Business must be interrupted as a result of the property damage.
These criteria have not been satisfied by the eruption. Unless located at the base of the volcano, property at the "Insured Premises" belonging to businesses which have sustained economic loss are unlikely to have been damaged.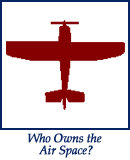 Many Consequential Loss policies contain additional clauses which extend the cover. One of these is the Supplier's Premises Extension. This generally provides cover for Consequential Loss as a result of damage to property at a supplier's premises.
There are at least three criteria in this extension which must be met for a claim to succeed: -
There must be damage to property. Has this occurred? The air space above the affected countries has been damaged by volcanic ash. Does the air space constitute "property"? It is unlikely, but insurance policies vary and affected businesses should check their cover.
The damage must be sustained by the Insured's supplier. Perhaps the various European Governments may be considered to be a supplier of the air space to airlines.
The extension usually requires the damage to occur at the suppliers premises. The damaged air space is unlikely to be considered to be located at the supplier's premises suggesting any economic loss is not covered. Again, businesses should check their own insurance cover.
Other extensions such as Prevention of Access may also need to be considered along with those wordings and endorsements particular to the aviation industry.
CONCLUSION
It is unlikely that an Industrial Special Risks Policy responds to the Consequential Loss sustained by the airline or other downstream industries as a result of the "Volcanic Disruption". This is not because it is an "Act of God". It is because the policy may never have been intended to respond to such risks.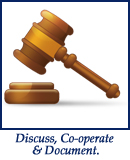 In March 2010 one of our staff attended a Claims Convention in Texas. He returned with renewed appreciation for the Australian claims industry.
In our experience claims in Australia are often resolved by discussion, co-operation and solid documentation.
In contrast the presenters and attendees at the Convention described a claims sector which was often adversarial, litigious and highly regulated by State authorities. They described a claims industry where regulations differ accross the States and claims personnel were required to be familiar with the different regulations that governed each of the States in which they operated.

A claim is about understanding the implications of financial loss, the efforts required to re-establish a business and the time and documentation burden required.
We, at Claim Solutions, are fortunate to be able to encourage this approach to claims.
About Claim Solutions...
Claim Solutions provides a specialist insurance claims service. Our firm is recognised as one of the leading practices in this field with both national and international companies featuring amongst our clients. Our aim is to provide an efficient, professional and complete claims service which responds to your needs in times of crisis. We are available to assist in relation to any of the above incidents or similar losses.
The Articles which appear in this Newsletter are not intended to be a substitute for specific technical advice.