Welcome
Welcome to our 33rd Claim Solutions' Newsletter.
This Newsletter features Swine Influenza and the insurance implications, the importance of maintaining claim documentation and the significance of prompt progress payments.
A list of other pos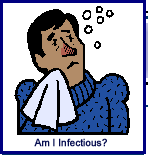 sible insured events over the past quarter is contained on page 4.
This includes several fires in Hotels and shopping complexes, a product recall, impact and chemical spill.
Our aim is to focus on the solution rather than the loss. A claim is a time for reinstatement, replacement and moving forward. A claim often provides an environment where changes can be made to improve the long term prospects of a business. Opportunity can arise from adversity. We prepare insurance claims which assist financial recovery.
Please do not hesitate to contact us with your claim queries.
For a fully searchable history of our newsletters check out Insuropedia at www.insuropedia.com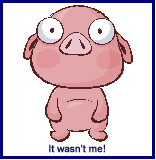 When we wrote our inaugural Claim Solutions Newsletter almost 10 years ago little did we know that infectious diseases would be a recurring theme.
In Autumn 2003 Severe Acute Respiratory Syndrome (SARS) was our lead article while, some three years later, in Summer 2006, Avian Influenza was topical. A further three years later in 2009 it is Swine Flu that features.
Swine Flu, or as it is more correctly called, Influenza A virus subtype H1N1, was identified in April 2009. The outbreak first received attention in Mexico and rapidly spread worldwide particularly in southern hemisphere countries already in the midst of the seasonal influenza virus.
On 30 April 2009 the Australian Government declared Swine Influenza a Quarantinable Disease under the Quarantine Act 1908.
On 6 June 2009, news reports advised Melbourne had become the "World's Swine Flu Capital" while other reports attributed this to the city's strict reporting requirements.
On 11 June 2009, The World Health Organisation (WHO) declared the outbreak a pandemic in relation to spread and moderate in severity. At the time of writing WHO recorded some 95,000 people were infected with 429 deaths i.e. a fatality rate of less than 0.5%.
While the loss of life is devastating the fatality rate is not as significant as SARS which WHO measured at 9.6% between 1 November 2002 and 31 July 2003 and Avian Flu which reached 60% i.e. 436 cases with 262 deaths.
Current reports indicate the Swine Flu virus has not mutated into a more severe infection as initially feared. A pandemic has the potential to cause significant financial loss. Most obvious perhaps is the lost productivity as a large proportion of the labour force is unable to work.
The travel industry may be particularly affected as tourists are either unable to travel or prefer to avoid infected destinations.
For example cruise boats destined for ports in Mexico in April 2009 diverted to alternate routes to avoid infection. Passenger complaints pressured some cruise companies to offer discounted travel on subsequent voyages.
Sporting events such as Swimming Australia's Grand Prix event at the Melbourne Sports and Aquatic Centre were cancelled resulting in a loss of income.
Business Interruption or Consequential Loss Insurance responds to financial loss but does it respond to financial loss caused by Swine Flu?
Most Business Interruption insurance policies cover the loss of profit which flows from property damage. Swine Flu does not cause property damage.
Business Interruption policies can be endorsed to extend cover where there is no damage to property. Endorsements for loss of profit flowing from infectious diseases are available.
Prior to Avian Influenza a possible endorsement responding to the Business Interruption loss is: -
Infectious or contagious disease manifested by any person whilst at the Premises.
Evacuation of the Premises by a Public Authority.
The outbreak of a notifiable human infectious disease occurring within a specified radius of the Premises.
Avian Influenza caused many insurers to restrict the cover and many endorsements now contain a proviso which states there is no cover due to Avian Influenza in Humans or any other disease declared to be a quarantinable disease under the Quarantine Act 1908.
It is important to check insurance policies on a case by case basis but, as Swine Flu has been declared a quarantinable disease, the financial loss may not be insured.
It seems that cover is available if a disease is infectious but just not too infectious!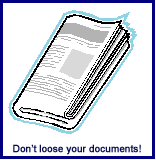 In August 2005 a major fire occurred at a manufacturing plant. Substantial property damage to buildings, contents and stock was sustained and a significant Business Interruption loss ensued.
Claim Solutions Pty Ltd was appointed to prepare the Business Interruption loss.
A maximum Indemnity Period of 12 months was insured and the Business Interruption claim was settled shortly after the maximum indemnity period expired.
The property damage claim continued as the building which was completely razed had not been rebuilt.
Although our involvement in the claim was finalised we recently received a telephone call from the Insured advising that a component of the stock claim was in dispute as sufficient supporting documentation could not be located. The Insured asked us if we might have the required information.
Although it was some four years after our appointment we located the relevant documents and provided them to the loss adjuster. This allowed this aspect of the claim to be resolved and a further payment to be made to the Insured.
This experience highlights:
It is important to maintain complete, indexed files in relation to a claim as supporting documents may be required many years after a loss occurs.
It is important to appoint a claim consultant in relation to both the Property Damage and Business Interruption aspect of a loss. It was fortunate we had the documents which allowed the disputed element of the claim to be paid as we were not appointed to prepare the property loss. We prepare insurance claims and would welcome the opportunity of discussing claims which you may be experiencing.
Five Good Reasons For Prompt Payments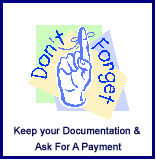 The Mark IV Industrial Special Risks Policy (ISR) contains a clause headed "Progress Payments". This provides that progress payments on account of any claim may be made to the Insured at such intervals and for such amounts as may be agreed upon production of a report by the Loss Adjuster (if appointed) provided such payment(s) shall be deducted from the amount finally determined upon adjustment of the claim.
Here are 5 good reasons why timely and regular progress payments should be made: -
The most obvious reason for prompt progress payments is to reimburse Insured losses and costs as they fall due.
An Insurer deals with claims every day. An Insured does not. A progress payment is a clear signal to an Insured that indemnity under the policy has been accepted, providing confidence in the claim process.
GST has imposed a cash flow burden on the Insured. Most claims are made and paid excluding GST as the Insured is entitled to an Income Tax Credit (ITC). The Insured must pay builders invoices in full i.e. including GST but several months may elapse before the ITC is reimbursed by the Tax Office. Early progress payments assist to alleviate this cash flow problem.
The basis of settlement for most property claims is replacement or reinstatement value. If an Insured elects not to reinstate, the Basis of Settlement in the Mark IV ISR Policy and many other policies reverts to Indemnity Value. This is a reduced value considering the age and condition of the damaged property. It may be possible for the Insurer to make progress payments up to the Indemnity Value pending the replacement or reinstatement of the damaged property.
If a Loss of Profit is being sustained as a consequence of insured damage and the Insured has insufficient funds to replace damaged property, the failure to make a payment allowing the property to be reinstated may exaggerate the Loss of Profit and any claim for Consequential Loss.
The importance of prompt progress payments cannot be overemphasised.


Odd Spot - Snakes Alive!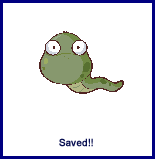 News reports indicate that between 19-22 June 2009 a two metre carpet python was stolen
from a conservation centre! Fortunately an insurance claim was avoided. Before being taken the python had eaten a small marsupial complete with radio transmitter. The Conservation Centre enlisted the airforce and a search plane tracked the signal to a house in Heathridge in Western Australia. The house was raided and the snake was rescued. Hmmm... was it just good risk management the small marsupial came complete with tracking device
The Articles which appear in this Newsletter are not intended to be a substitute for specific technical advice.