Welcome to our 30th Claim Solutions' Newsletter.
We have observed that liability claims are on the rise. The ACCC registered 93 voluntary product recalls in Australia in the 3 months to 30 September. These have significant impact to the businesses involved, their customers and suppliers and the economy. This newsletter takes a look at liability and product recall insurance and quantification of these claims.
A list of product recalls in the past quarter is on page 4.
Claim Solutions specialise in the preparation and quantification of insurance claims including under Property, Industrial Special Risks, Business Pack and Liability policies.
We are available to assist in all these areas.


Melamime Baby Milk Contamination

There is nothing more concerning than product recalls affecting children's food. So when New Zealand based dairy cooperative Fonterra, which owns 43% of the Chinese San Lu Group, advised of a melamine1 contamination in baby milk powder in early September 2008 public reaction was understandable.
Government inspections revealed the problem existed to a lesser degree in products from 21 other companies. With an immediate trade recall there were claims of industrial sabotage and bureaucratic delaying of an official recall.

The scandal has affected countries on all continents, including Australia where Cadbury Chocolate Eclairs are among 11 Cadbury products withdrawn internationally.
The World Health Organisation referred to the incident as one of the largest food safety events it has had to deal with in recent years. By late September, 54,000 children had sought medical treatment, 12,900 were in hospital, and four infant deaths had been reported with claims the product caused kidney stones and renal failure.
While more than 10,000 tonne of infant formula is to be destroyed, it has also damaged the reputation and integrity of China's food exports with at least 11 countries having stopped all imports of Chinese dairy products.
Fonterra has written off NZ$139 million which they indicate reflects the cost of the product recall and anticipated loss of San Lu brand value.
Is this covered by insurance? Read on.

Melamine is used in making plastics, fertilizer and cleaning products. It is high in nitrogen, which makes products appear to have a higher protein content. It is also the chemical that was involved in a pet food recall last year when thousands of animals died in the USA.



To Recall or Not To Recall

Unfortunately the San Lu & related recalls are not uncommon. Some major recalls in recent times include:
Mattel's world wide recall of more than 19 million toys with lead paint in August 2007. It followed their recall in the same month of 18.2 million toys with magnets. Combined recall costs were in excess of US$30m.
In July 2005 an extortion threat saw Masterfoods Australia recall & destroy more than 3 million Mars and Snickers chocolate bars. Total losses were reportedly in excess of A$10 million.
Pan Pharmaceuticals recall of 1624 products in May 2003 cost around A$450 million and around 1,000 jobs within the industry.
Those never forgotten in Australia include Kraft peanut butter, Arnotts biscuit extortion, and Garibaldi salami.
The cost of a recall can include:
Direct costs of the recall including product costs, extra staff, notifying the public, etc.
Decline in a publicly listed company's share price.
Loss of customer goodwill and market share.
Loss of brand value.
Companies need to weigh the costs of an expensive recall of the product with the risks of not taking action such as product liability claims and government penalties.
General product liability insurance does not usually cover the costs of implementing a recall of an unsafe or contaminated product.
There may only be limited cover under a business interruption policy, if at all.
Product Recall insurance or similar2 is an important part of a manufacturer or retailer's risk management and insurance plan. It can allow the company to recover defined costs involved in the recall. However, limitations of cover may exist including when a product recall is required to prevent damage or contain an emergency. There are also many variations in the terms of recall specific policies.
We recommend broker and legal advice to ensure insurance cover is tailored to the business.
Product Tampering, Product Integrity and Extortion insurance may also need to be considered.




iPod Lithium-ion Batteries Overeheat


Following the recall of lithium batteries in Apple notebook computers in 2006, lithium-ion batteries continue to generate problems for Apple. Incidents in which iPod nanos overheated causing fire lead to a joint enquiry by the Japanese Government and Apple in March 2008. By August, 14 incidents in Japan alone had been reported. The problem appears isolated to first generation iPod nanos & potentially a single supplier of the lithium-ion batteries. At this time there have been no reports of serious injury or property damage.
Unlike Sony's "Global Replacement Program", which led to the recall of batteries from Apple, Dell and Toshiba notebooks, Apple has not yet made a full recall of the product but has offered a repair or replacement deal for those who experience overheating problems.
Recall costs to Sony in 2006 were reported to be around US $200 million and Sony's share price fell significantly. Due to only a few minor incidents and no major recall, Apple's costs are minimal to date in comparison.
This raises the question will Apple be liable if their product subsequently causes significant damage? If so, will it be covered by insurance? Or would a recall, which prevents potential future incidents, be covered by their insurance program?
Appropriate Public & Product Liability and Product Recall Insurance should be considered as part of a good risk management program.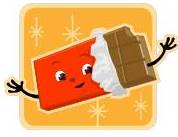 The Scrumptious Bar Company (Scrumptious) manufactures and sells breakfast bars to supermarkets, convenience stores and fast food outlets. It was the company's best line and a range of new season bars were about to be rolled out.
Scrumptious' latest sales report indicated an abrupt slow down and upon investigation found the packaging discoloured after a short shelf life.
Testing of the packaging revealed leaching of a plastic chemical from the wrapper giving the bars a bitter flavour. While insignificant to cause long term major illness in adults it may have created longer or sustained impairment to the elderly, infirm or children.
Scrumptious notified the packaging supplier and instigated a major recall of all affected products.
The supplier, after performing their own testing, provided new packaging some 6 months later. By then Scrumptious had to win back its lost shelf space and perform a gradual product replacement, hiring a temporary sales team.
The Property loss included testing of the product and the stock loss as a result of the damage, including the cost of the packaging.
The Economic Loss included the loss of Gross Profit while the product was not available and until sales returned to pre loss levels and delayed launch of new product lines. Additional costs of the recall included resources for the return of product, storage costs, additional staff to notify retailers and restock shelves, and advertising the recall.
To avoid further negative publicity Scrumptious paid the medical bills of affected customers.
All losses were claimed under Scruptious' Broadform Public & Product Liability cover. They did not have an extension for, or separate, Product Recall cover.
The loss adjuster recommended the medical costs be paid and advised that the cover was inadequate to meet the costs of the recall, testing and economic losses.
This was because the cover specifically excluded the costs of the recall, repair and replacement of Scrumptious' product. It also specifically excluded the costs of investigation.
A claim was made against the packaging supplier however this took several years to resolve and at considerable further cost.
We have been involved in many claims that rely on the defective supplier's insurance. If there is adequate insurance cover in the first instance it is more likely a claim will progress with the support of the company's own insurer and be resolved earlier.
Claim Solutions quantify the impact of product recall, damage to customer goods and other liability claims and are available to assist you.



Odd Spot - A Funny Thing Happend On The Way To ...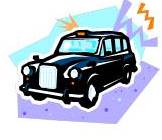 … The crematorium.
On 30 July a fire broke out in a crematorium in Sydney.
It is believed a build up of heat in a roof cavity caused the fire and mourners were evacuated.
…The taxi rank.
In September London Black taxi cabs were ordered off the roads & licences were suspended after 12 fires in engines. There are 21,000 black cabs in London.
….The Tax Office.
On 4 October a middle-aged man walked into the Tax Office in Hong Kong and set it alight, however, he fled with his pants on fire. Should be an enlightening arrestment!
Claim Solutions provides a specialist insurance claims service. Our firm is recognised as one of the leading practices in this field with both national and international companies featuring amongst our clients. Our aim is to provide an efficient, professional and complete claims service which responds to your needs in times of crisis.
The Articles which appear in this Newsletter are not intended to be a substitute for specific technical advice.