Welcome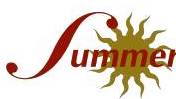 Happy New Year and welcome to the Summer 2005 edition of Claim Solutions' Newsletter.
Incidents tracked during the close of 2004 and commencement of 2005 include fires, explosions, considerable storm activity across several states, chemical spills, gas leaks, vehicle collisions, train derailments, machinery failures, power blackouts, product recalls, vandalism, malicious damage and, sadly, bushfires.

There are too many to list in this Newsletter and a more comprehensive list is available on our website. If you would like to transfer your hard copy newsletter subscription to an e-mail version just let us know.

If you or your clients have been affected by incidents like those listed on page 4 and would like assistance with claim preparation please do not hesitate to contact us.
We hope that all those people who have sustained a loss recover promptly.



Due to the prevalence of fires in shopping complexes our last newsletter examined some insurance issues unique to this risk. The past quarter revealed a significant number of fires in hotels and these now warrant comment.
They include three in Victoria: -
Commercial Hotel, South Morang.
Buckingham Hotel, Footscray. Accommodation facilities were damaged.
Irwins Hotel, Ballarat. Accommodation severely damaged.
Two in Tasmania: -
Taroona Hotel, Taroona.
Swan Inn, Swansea. The public bar, saloon bar, kitchen, dining room and manager's residence were destroyed.
One in NSW: -
Terminus Hotel in Albury. Only the bottle shop area was saved.
Many decisions must be made during the course of a claim for an hotel.

Make Safe/Demolition – Depending on the extent of damage it may be necessary for the entire building to be demolished. If partially damaged the undamaged portion will need to be made safe and secured.

Loss Minimisation – With the building made safe attention must quickly turn to loss minimistation. If the building was destroyed alternative premises should be considered. If the hotel is in a regional centre this may not be possible and all energy must be directed towards fast tracking the building reinstatement. There have been many cases where bars have been established in hired portable buildings to generate some revenue while the rebuilding proceeds.

The hotel may earn revenue from its bar, kitchen, dining room, gaming room, accommodation, etc.

All efforts need to be made to restore revenue from all sources at the earliest opportunity.
It may be necessary to retain key staff such as the chef to ensure patrons return once the property is reinstated.

Communications including, mail, e-mail, telephone and facsimile may all need to be diverted.

Property Reinstatement - With loss minimisation procedures in place property reinstatement needs to be carefully planned. Specifications to reinstate the building to the pre-fire configuration need to be prepared. Quotations to rebuild in accordance with the agreed specifications need to be obtained. Plans need to be submitted to council and planning approval and permits obtained. Authorities such as the National Trust may be involved if the hotel traded from an historic building (refer Spring 2004 Newsletter).
If rebuilding to a different configuration it is imperative that the above information is obtained as the insurance cover will only respond to pre-fire floorplan. Cover may exist to upgrade the pre fire structure to comply with current building regulations.

Winning Back the Customers – Once the building is reinstated the loss minimisation program will need to be modified to win back patrons. This may involve: -
A grand re-opening including entertainment, discounted drinks, discounted meals, gaming voucher offers.
Ongoing discounts and offers until normal revenue levels resume.
Accompanying sign writing, sandwich boards, leaflet drops, etc.
Advertisements in the local paper and on the radio.
Specialists including claims preparers such as us, loss adjusters, architects, builders, engineers, etc have experienced these losses on many occasions and are available to assist.



The cause of a fire is often difficult to determine and sometimes attributed to intruders of the four-legged variety.

Several recent news reports indicated: -
A rat nibbling at electrical wiring may have been responsible for a fire in the ceiling of a Darwin Hardware Store.
A mouse with a similar taste for electrical cabling may have caused the fire which severely damaged production studios in Melbourne.
A burning rabbit may have been the cause of a fire which destroyed a 150 year old cricket club in England after its tail caught alight while groundsmen were burning branches.
Events such as these add a whole new meaning to pest control.



Implications of a Softening Market


Our Spring 2002 Newsletter reported on the implications of the hard insurance market which prevailed at that time.

Recent discussions with brokers indicate that property premiums have been stabilising or reducing and there is also some stabilisation of liability premiums.

While the number of incidents in Australia in the past year appears normal or may have increased as suggested from our quarterly tracking (see page 4) the risks that were insured were greatly reduced and the levels of under insurance remain high.

The softening market may enable some businesses which are currently under insured to arrange cover to more adequately reflect their risk and those which are uninsured to take out appropriate cover.

We have worked with companies on uninsured and under aggregate losses and the harsh financial reality is that the lack of funds can limit expansion plans, reduce market share and budgeted growth.

A softening market is also a time for negotiation, not only to reduce premiums, but also to lower deductibles and tailor policy wordings for specific needs.

For brokers the opportunities for writing business abound and service levels will once again be a marketing tool.
Tsunami

As the world's press has reported, while the cost of the December 26 Asian Tsunami is almost unimaginable, the insured losses are not expected to be great.

As a result of an earthquake measuring 9.0 and resulting in more than 150,000 losses of life, the areas hardest hit are unlikely to be insured. This is due to the lack of insurance penetration in these areas and the value of property.

Claims have been reported under motor vehicle, property policies, personal accident and life insurance policies. Reports indicate total losses will be in the vicinity of US$10 billion.
The largest reinsurer, Munich Re, expects its share of losses to be less than 100m but it comes in a year that was already "the costliest natural disaster year ever for the insurance industry" (www.munichre.com) with hurricanes in the US and typhoons in Japan adding to 2004's losses.

Swiss Re, the second largest reinsurer, estimates its losses at less than 100 million CHF, less than 64 million (www.swissre.com).

The devastation is simply not mirrored by the insured costs.

We can only surmise the financial impact to this area and the world wide impact to cover for natural disasters.

We express our profound sorrow for the loss of lives and our sympathy to all those affected by this tragedy.
Claim Solutions provides a specialist insurance claims service. Our firm is recognised as one of the leading practices in this field with both national and international companies featuring amongst our clients. Our aim is to provide an efficient, professional and complete claims service which responds to your needs in times of crisis.
The Articles which appear in this Newsletter are not intended to be a substitute for specific technical advice.