Welcome to the Claim Solutions' Newsletter for Winter 2003.

Losses over the past quarter have included fires in retail outlets, factories, restaurants and hospitals. Explosions, gas leaks and even a tornado also occurred. A list is included on page 4.

As always, we hope all those who sustained a loss experience a speedy recovery.
This newsletter contains articles on the tornado in Bendigo, sabotage, conflicts, indemnity periods, underinsurance and communication. We hope you enjoy them.

If you have missed one of our newsletters don't worry. An archive of our current and past newsletters can be found on our website.

If we can assist you in relation to any claims please do not hesitate to contact us.
Your enquiries are always welcome.




Tornado's Trail of Devastation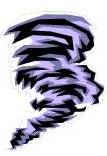 A tornado is a violent rotating column of air extending from a thunderstorm to the ground.
The most violent can produce wind speeds up to 400kph, moving forward at average speeds of about 50kph.

They are a natural phenomenon we usually associate with the United States. They occur in Australia but are often unnoticed as they strike in unpopulated areas.

Bendigo residents can tell us otherwise.

At approximately 6pm on 18 May 2003 a freak tornado accompanied by winds of up to 150kph hit the area. It ripped roofs complete with trusses from houses, tore huge gum trees from the ground with roots intact, threw street lights and debris across roads and knocked down power lines cutting electricity to Bendigo, Castlemaine and Maldon.

The tornado left a 7 kilometre trail of devastation through the suburbs of Bendigo.

Approximately 100 homes were damaged and 10 destroyed. The famous Joss House listed by the National Trust also sustained damage. While the damage was largely residential it could just as easily have been industrial.

It has been a long time since Bendigo has seen such an event. Other tornadoes were reported in the area in 1899, 1905, 1906 and 1911.

This event highlights the need for adequate insurance. Not only can such disasters be unpredictable, their ferocity can be frightening.




Odd Spot - Sabotage is Alive & Well


Yes, the Claim Solutions archive includes sabotage. A developing orchid nursery in the Northern Territory was beginning to thrive when its water supply was contaminated. Not only did almost the entire retail stock die much of the germination stock was badly damaged. A significant loss of profit followed.

A similar situation affected a farmer who bred quails destined for exclusive Melbourne restaurants. His feed stock was contaminated causing many of the delicacies to fall off their perch and the breeding pairs to become feeble.

Industrial sabotage is alive and well!




Claims, Conflicts & Independence

The claims industry is not immune from Conflicts of Interest, and independence is amongst the key criteria which needs to be considered when appointing a consultant to prepare a claim.



For example a conflict of interest may arise if the consultant accepts engagements from both the Insurer and Insured. An Insured needs to be satisfied that the presentation of their claim is free from any working relationship the consultant may have with the Insurer.
A conflict may also arise if the consultant is also the Insured's auditor. Both the insured and insurer need to be content that the claim presentation is free from any need to retain a larger audit role.

One event can often lead to a series of claims affecting many parties e.g. one fire may affect a tenant, landlord, customer and supplier. The consultant must be aware of the relationships and avoid situations which may cloud their judgement. The recent Pan Pharmaceuticals product recall is a prime example. It would be difficult to prepare the claim for Pan as well as its affected customers.
Some time ago we were involved in several claims for a series of retailers where a fire ripped through an arcade in the centre of a Victorian country town. The concentration of risk proved to be a problem. Nearby vacancies were immediately swamped by distraught tenants endeavouring to re-establish their businesses. It was a case of first in best dressed and many tenants could not find an alternative location to trade. They had no option but to wait until the arcade was rebuilt, a lengthy process. In many instances their indemnity period was too short.

This claims experience highlights the need for an adequate indemnity period. Insured's need a longer rather than a shorter indemnity period if: -


They are a tenant as they may have no control over building reinstatement.
The building they occupy is classified or located in a heritage area.
They are in a competitive industry as it may take some time before lost market share can be recouped.
Plant is custom made or can only be replaced from overseas involving long lead times.
Staff are highly skilled and mobile. They may leave and may be difficult to replace.
These are just some of the factors which need to be considered. Remember, it usually takes longer for sales to return to normal than expected.

Underinsurance - Mid Term Review

We were recently appointed to prepare a Business Interruption claim for a medium sized family owned business.

A new broker placed the risk in March 2003 after winning the account the previous month. There was insufficient time to fully review the Declared Value on Gross Profit and the existing value was used after allowing a nominal increase for positive business trends.

A full review of the Business Interruption risk including the Declared Value on Gross Profit was planned in the months preceding the next renewal i.e. early 2004.

One of our first tasks after our appointment to prepare the claim was to test the adequacy of cover. The Declared Value on Gross Profit was found to be inadequate.

A large number of Business Interruption insurance claims are underinsured.

This can be due to a lack of understanding of policy terms, inadequate allowance for business trends, failure to project figures far enough into the future and it can also be due to timing.

If pressures preclude a full review of the Gross Profit cover when the risk is placed it is best for it to be conducted as soon as possible after renewal.

If the initial value declared on Gross Profit is found to be inadequate it can be increased and an additional premium paid.

If it is overstated it can be reduced and a credit requested.

Underinsurance is a major issue. Let's do all we can to try and avoid it!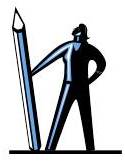 An insurance claim involves a team of people including the Insured, the Insurance Broker, the Claim Preparer, the Insurer(s) and their loss adjuster.

Our mutual goal is to present and settle the claim. Based on our claims experience this is best achieved with open communication between all parties.

There are often three levels of communication.

A. Meetings

The circumstances surrounding the claim, information gathering, identification and resolution of claim issues is best communicated face to face. With larger claims it is often of benefit to schedule a regular fortnightly or monthly meeting date to ensure all parties are comfortable with the progress. Agendas and minutes help to maintain focus and update those parties who cannot attend.|

B. Correspondence

Critical issues need to be confirmed in writing. E-mail is an efficient and convenient media to ensure all parties are aware of the issues. It is important this does not become a substitute for face to face contact. The written word can often be misinterpreted causing unnecessary dispute. Once misinterpretation occurs it is best resolved in person. An attempt to clarify the position with further e-mails often leads to a barrage of misguided communications.

C. Formal Reports

Our claim reports are made available to all parties. The loss adjuster uses these to verify the claim and report to the Insurer. The loss adjuster's report is usually only available to their principal. Perhaps it should also be made available to the Insured to outline and explain the issues as they arise.
Claim Solutions provides a specialist insurance claims service. Our firm is recognised as one of the leading practices in this field with both national and international companies featuring amongst our clients. Our aim is to provide an efficient, professional and complete claims service which responds to your needs in times of crisis.

The Articles which appear in this Newsletter are not intended to be a substitute for specific technical advice.