Welcome to the Claim Solutions' Newsletter for Autumn 2003.

As indicated on page 4 there have been a wide range of losses this quarter. It is interesting to note the number of fires affecting restaurants and food manufacturers. Fires in Greek, Chinese and Polish restaurants and a fire at a Mexican Food manufacturer have all been identified.

As always, we hope all those who sustained a loss experience a speedy recovery.
We are pleased to announce that we have established an archive of our newsletters on our website. Some of these articles may assist you when insuring a risk or handling a claim.

If we can assist you in relation to any claims please do not hesitate to contact us.
Your enquiries are always welcome.





Severe Acute Respiratory Syndrom (SARS)


At the time of writing, news reports indicated that SARS has spread to over 22 countries, infected in excess of 2500 people and killed more than 150. In addition to the personal tragedy, the adverse impact on industry, particularly the tourism sector, cannot be underestimated.

For example, media releases suggest airlines are reducing selected international services due to the crisis.

Have you ever considered whether any loss of profit caused by infectious diseases is insurable?

In broad terms the standard Mark IV Industrial Special Risks Policy responds to Business Interruption as a consequence of damage to insured property.

Endorsements are available which extend the Business Interruption cover to loss flowing from incidents where there is no property damage. One of these is an endorsement for infectious diseases.

Typically, this responds to the Business Interruption loss from: -

1. Infectious or contagious disease manifested by any person whilst at the Premises.
2. Evacuation of the Premises by a Public Authority.
3. The outbreak of a notifiable human infectious disease occurring within a specified radius of the Premises.

SARS has refocused world attention on the physical nature of epidemics. Its negative impact on financial and insurance markets is also a reality which cannot be overlooked.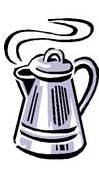 It seems that coffee has taken a direct hit in recent times. On 3 October 2002 a fire severely damaged a warehouse operated by Gloria Jeans Coffee.
On 7 April 2003 a fire also occurred in a Hudson's Coffee shop in Melbourne.
Roasted coffee beans have always been popular, but this gives new meaning to hot coffee!




Property - Extra Cost of Reinstatement

Pronto's is a popular, a-la-carte restaurant specialising in fine Italian Cuisine. Bruno owns the business and the double storey Victorian Terrace building from which it is conducted.
On 3 March 2003 a fire swept through the premises severely damaging the building, kitchen and dining facilities.

The risk was insured under a Mark IV Industrial Special Risks policy.

After consultation with his claims consultant Bruno understood that Section 1 of the policy responded to the reinstatement value of damaged property.

Shortly after the fire building surveyors advised that substantial upgrading of the Victorian Terrace was required. These included the installation of signs clearly identifying fire exits, ramps allowing access for disabled patrons, curved skirtings in the kitchen for easier cleaning, to mention a few.

The cost associated with installing these items does not represent reinstatement and replacement of damaged property as signage, ramps and curved skirtings did not exist prior to the fire.

Fortunately, Pronto had cover for Extra Cost of Reinstatement which responded to the upgrading of the property to comply with the requirements of statutory authorities.

It is important for the Schedule of Insurance to be complete, accurate and consistent with the Policy Wording.

Following is a checklist to assist you to avoid some of the common errors.

Ensure the name of the Insured reflects all interests/companies which are intended to be covered.

Ensure all assets and income flows associated with these interests are declared.

Ensure the Schedule contains a Limit of Liability, Declared Value on Material Damage and Business Interruption as required.

In relation to the Business Interruption risk, ensure the Schedule contains an appropriate indemnity period, adequate Declared Value for Gross Profit, Payroll, a sufficient sub-limit for Additional Increase in Cost of Working and Claim Preparation Costs as required.

Ensure the Schedule contains a list of Uninsured Working Expenses (refer article on page 3).

If payroll is separately covered, make sure the Schedule includes an Initial Period, Remainder Percentage and Period of Consolidation (refer our Spring 2001 and Summer 2002 newsletters).

Make sure that the Schedule contains any appropriate sub-limits for policy extensions such as cover for Public Utilities and Customers/Suppliers.
An accurate Schedule is essential to avoid unnecessary debate when presenting claims.

Underinsurance - Uninsured Working Expenses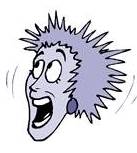 Uninsured Working Expenses are those costs which the Insured elects to exclude from the Business Interruption cover. They should include those expenses for which cover is unnecessary. These should reflect those costs which vary directly with the level of sales. They may include purchases, freight, electricity, etc.

By listing expenses as uninsured they are removed from the cover. This reduces the Declared Value on Gross Profit.

The Industrial Special Risks policy requires the Uninsured Working Expenses to be listed in the policy. Often this does not occur and considerable confusion may arise when preparing a claim.

It may be suggested that no expenses have been "uninsured". This may cause an unnecessary debate in relation to underinsurance.

Consider the following example. The Declared Value on Gross Profit is $100,000 after correctly excluding Uninsured Working Expenses of $50,000. The Uninsured Working Expenses were not listed in the Schedule. A claim occurs. It is suggested that the Declared Value should have been $150,000 and the Gross Profit risk is only 66% covered (i.e. $100,000/$150,000).

If workpapers are available disclosing which expenses were "uninsured" the debate may be easily resolved but is best avoided by listing the Uninsured Working Expenses in the Schedule as required by the policy.





The Dreaded Time Deductible
A time deductible is an excess expressed in time not dollars.
It often appears on a Business Interruption risk and creates a range of practical problems when handling a claim.

The Schedule may contain the words "Time deductible – 30 days" but rarely contains a Basis of Settlement. Is the time deductible intended to exclude the Loss of Gross Profit associated with a Reduction in Turnover for the first 30 days from the date of loss? Is it also intended to exclude the additional costs incurred to minimise the Reduction in Turnover over the first 30 days? If so, the Insured may not receive any contribution from the Insurer for additional expenditure incurred immediately after the loss which minimises the Reduction in Turnover after the initial 30 days has expired.
In some instances a Basis of Settlement is provided but the wording is ambiguous and is insufficient to clearly attribute a value to the deductible. For example we recently came across the following wording. "….. the Company shall not be liable for the amount of Business Interruption loss sustained during the number of stated hours or days which immediately follow the physical loss or damage".
The claim included additional costs. Is the additional cost sustained when the service is provided, as at the date of the invoice or its payment? In this instance we were required to extract considerable information in relation to all additional costs and perform several calculations to provide a basis for discussing the value of the time deductible. The difference between the highest and lowest deductible was several million dollars.
Give me a dollar deductible any day!



Claim Solutions provides a specialist insurance claims service. Our firm is recognised as one of the leading practices in this field with both national and international companies featuring amongst our clients. Our aim is to provide an efficient, professional and complete claims service which responds to your needs in times of crisis. We are available to assist in relation to any of the above incidents or similar losses.

The Articles which appear in this Newsletter are not intended to be a substitute for specific technical advice.